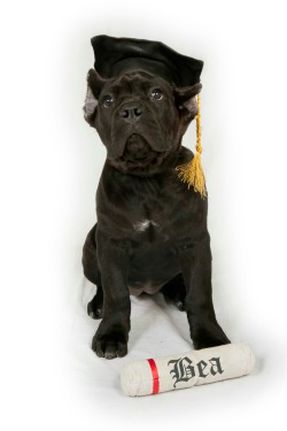 We can assist you with your new Cane Corso Puppy, by offering additional puppy training.
• Pup(s) may stay an additional 1-2 weeks
• Planting the seeds of basic training include:
• potty training (bell training)
• crate training
• basic commands;
– sit
– down
– off (no jumping)
– leave it
– attention (watch me)
– introduction to leash walking
– sitting prior to eating
– recalls
– drop it
– trade
– back up
– easy (when taking a treat) and name recognition.
• Pups will be well socialized with children, people and other dogs.
We work to desensitize them from noises; such as the vacuum, traffic, weather and other loud noises.
They will attend puppy-preschool at our WAGS Training Classes.
Show potential dogs we will work on stand stay (for exam) and presenting their bite.
Contact us to discuss your training needs and pricing: wagstraining@yahoo.com or 330-896-DOGS